About Artist Haley Sellmeyer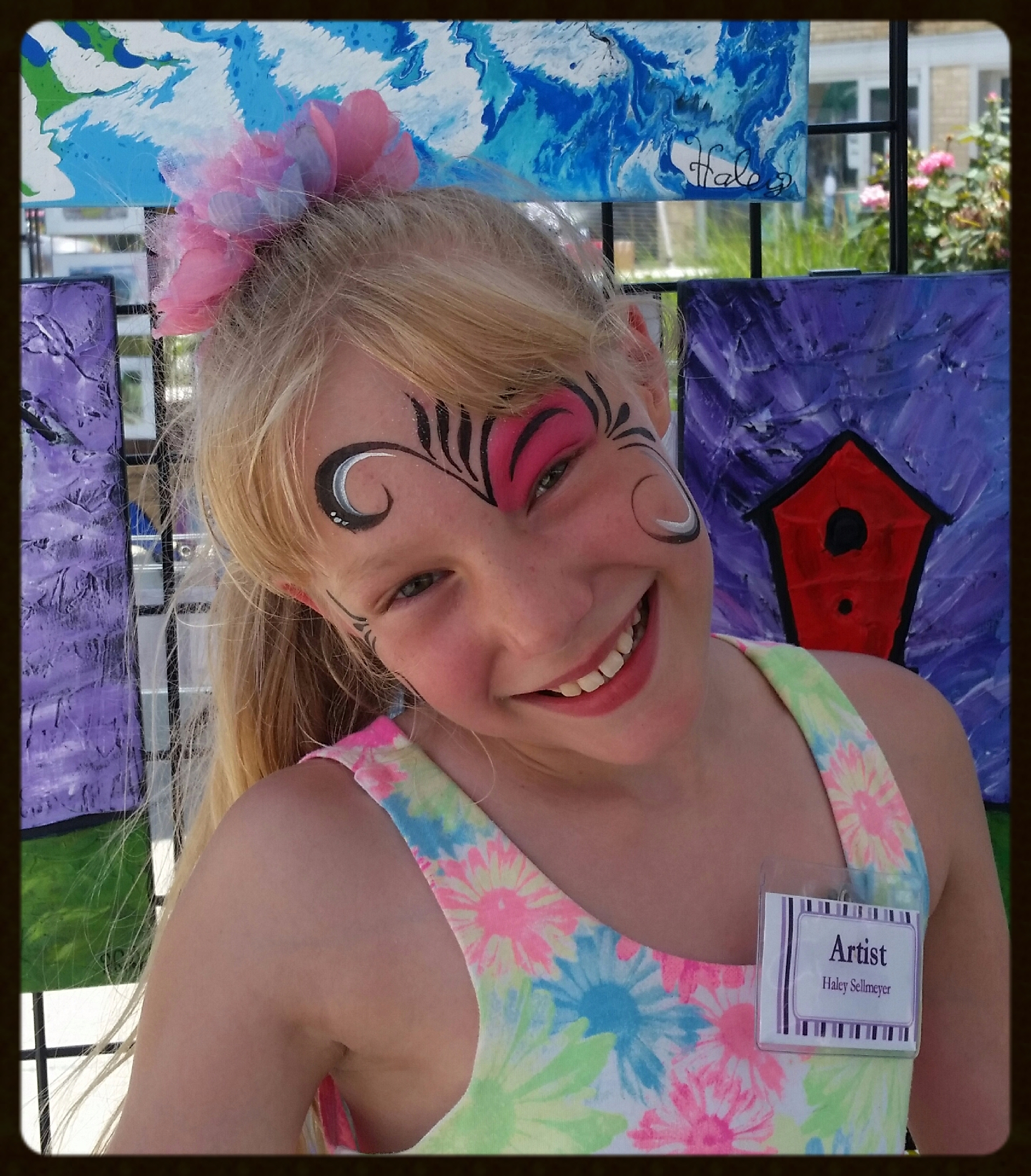 Introduction
I'm 10 years old and I LOVE to paint and create art. I've been painting and creating different types of art since I was one! I started finger painting, then I began painting on an easel with water based paint when I was two. At age four I starting painting with acrylic on canvas and when I was six I started painting with oils! Now I paint with oils, acrylic, mixed media, watercolors and draw. I am currently an artist in residence at the Paper Birch Landing Gallery in KCMO. Visit my Gallery to view my artwork.
My Work
I enjoy painting sunsets, sunrises, beach scenes, mountain scenes, birdhouses, coffee cups, flowers and making abstract art. I love to create, experiment and have fun dancing and listening to music while I create.
If you have any questions, would like to purchase my artwork or team up with me to help support a charity- please contact me.

Approach

I approach art with a fun, creative perspective to create art for myself and other people to enjoy. My goals are to have fun, have people all over the WORLD see my artwork, raise money for charities and to show other kids and adults that if I can paint and have fun they can too!!!
I have donated my artwork to several charity auctions to help kids in need. I am now teaming up with local businesses to support a charity of THEIR choice! If you are an interested business that would like to partner with me- please contact me!
Follow me on Instagram and Like my Facebook Page!!!