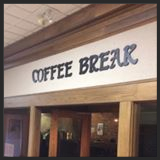 The Coffee Break in Olathe, KS has generously teamed up with me to raise money for Global Scholars- a local organization that's Mission is to bring glory to God and impact the world by developing godly leaders for every sector of society through global higher education. To learn more about Global Scholars visit: https://www.global-scholars.org
How can you help? Visit or call the Coffee Break and purchase my artwork!! I currently have 11 pieces on display and for sale now!!
30% of all proceeds will be donated directly to Global Scholars. To purchase and take one of my beautiful pieces of artwork home; please see the staff of the Coffee Break!!
(714) 610-3118
100 E Park St #9, Olathe, KS 66061